Vilu Restaurant & Bar
There is no truer match than great food and great wine. Dedicated to food and wine pairing, Vilu, our open-air restaurant, is located on the edge of the lagoon. Also open for breakfast, wake up to a fresh menu overlooking the water.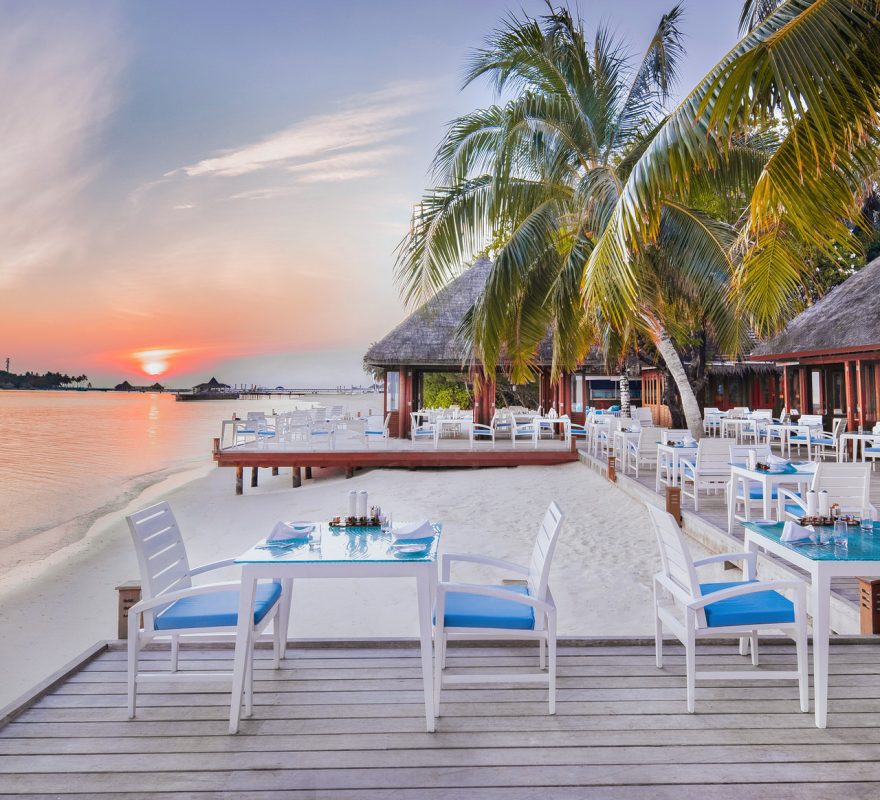 The Art of Food & Wine
A contemporary Mediterranean-style menu, with our sommelier's wine recommendation for each dish, Vilu offers an encompassing dining experience, perfect for long evenings in the Maldivian breeze. Choose a la carte dishes or our specialty degustation menu.
Note:
Please be advised that Vilu Restaurant is currently undergoing enhancement works.