Beach Dining Events
Take al fresco dining to a higher level with our one-of-a-kind beach events. Indulge in the company of one another with private dining, or take part in our lively dinners right on the beach.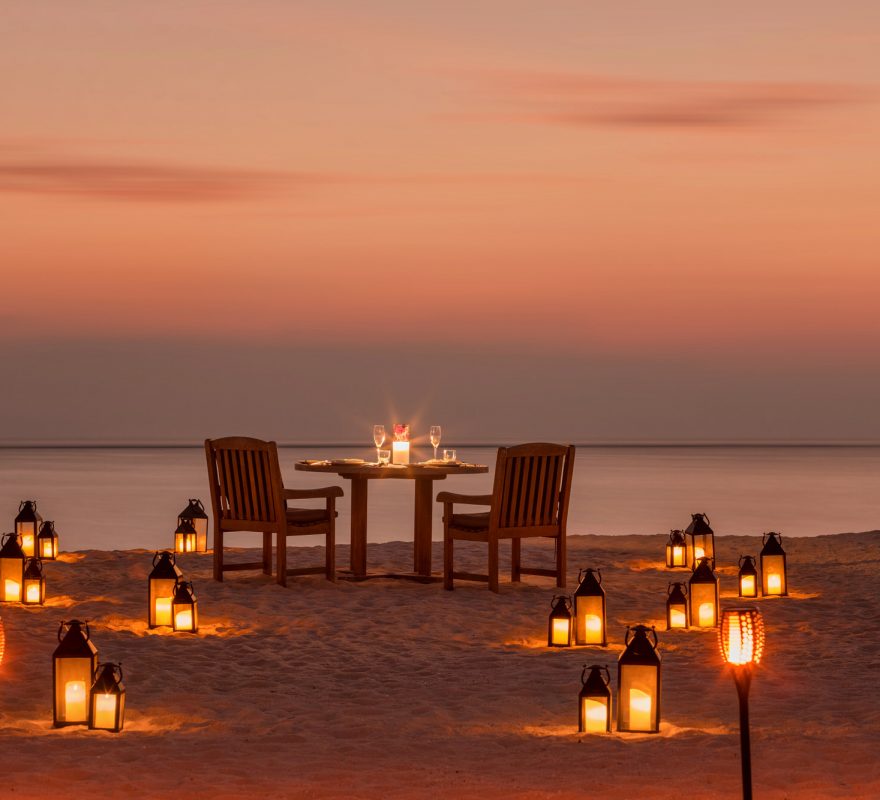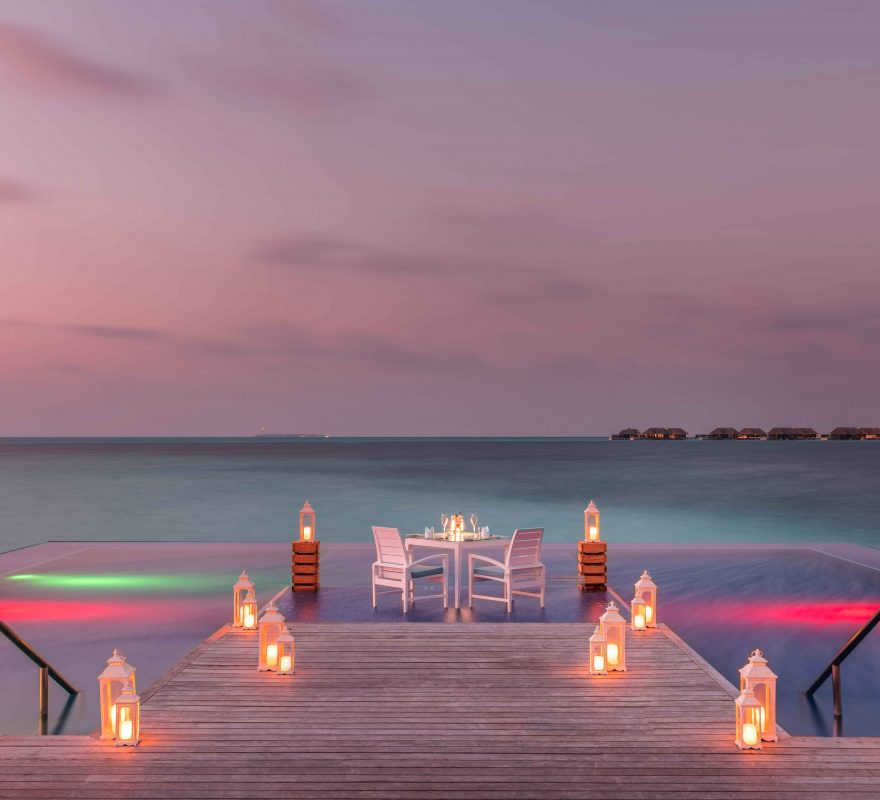 Private Beach Dining
Terracotta skies, glittering water and a personal chef. Enjoy this romantic experience and dine between the sand and the stars. Choose a formal candlelit dinner, or live a castaway dream come-to-life on comfy carpets on the sand.
Island Destination Dining Brochure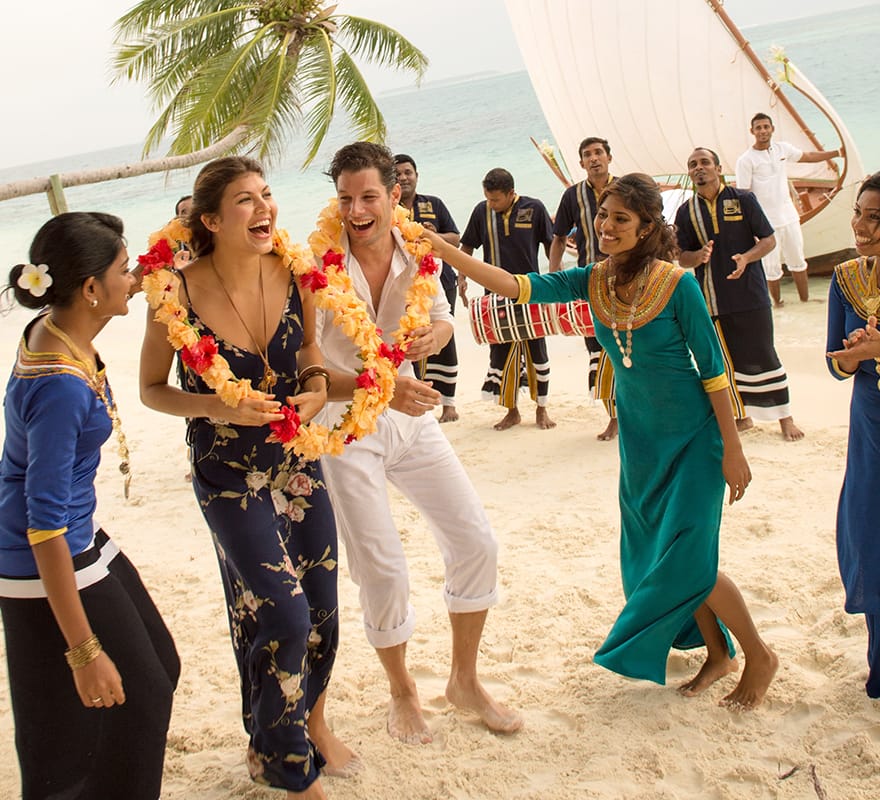 Maldivian Night
Try local short eats, curries and seafood – accompanied by dips and sauces, handmade by women from our neighboring islands. The evening is complete with traditional palm leaf weaving and a Bodu Beru performance at Rangali Bar.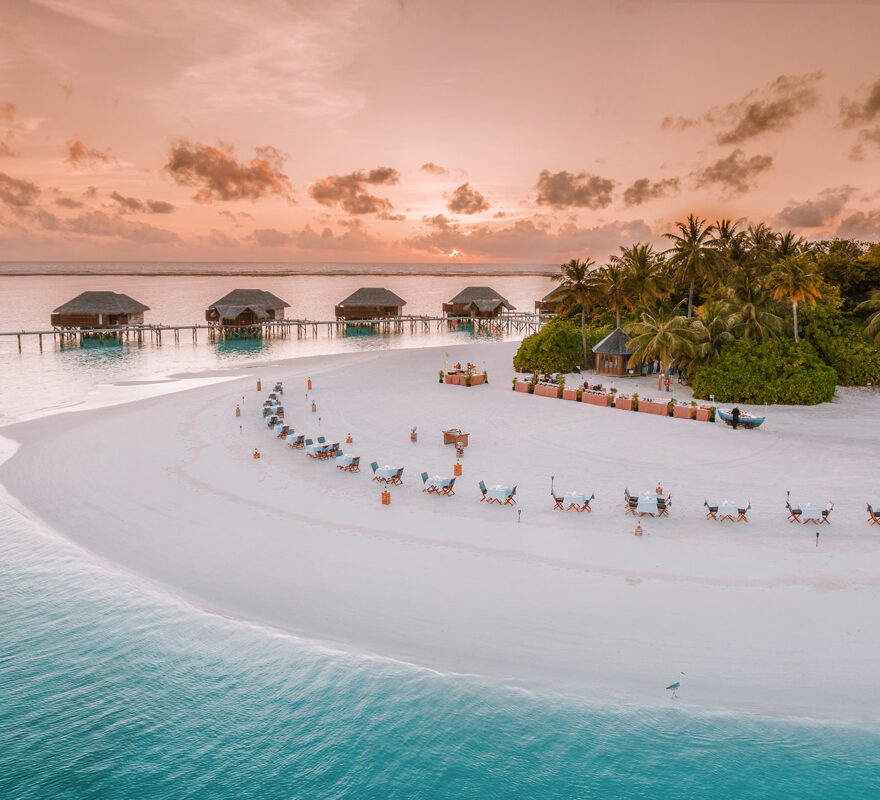 Fisherman's Barbecue
Join us for relaxed dining on the white sands of the Deluxe Beach. Choose from a selection of freshly caught local fish, seafood and prime cuts, accompanied by free-flowing beer, soft drinks and the sommelier's choice of wine.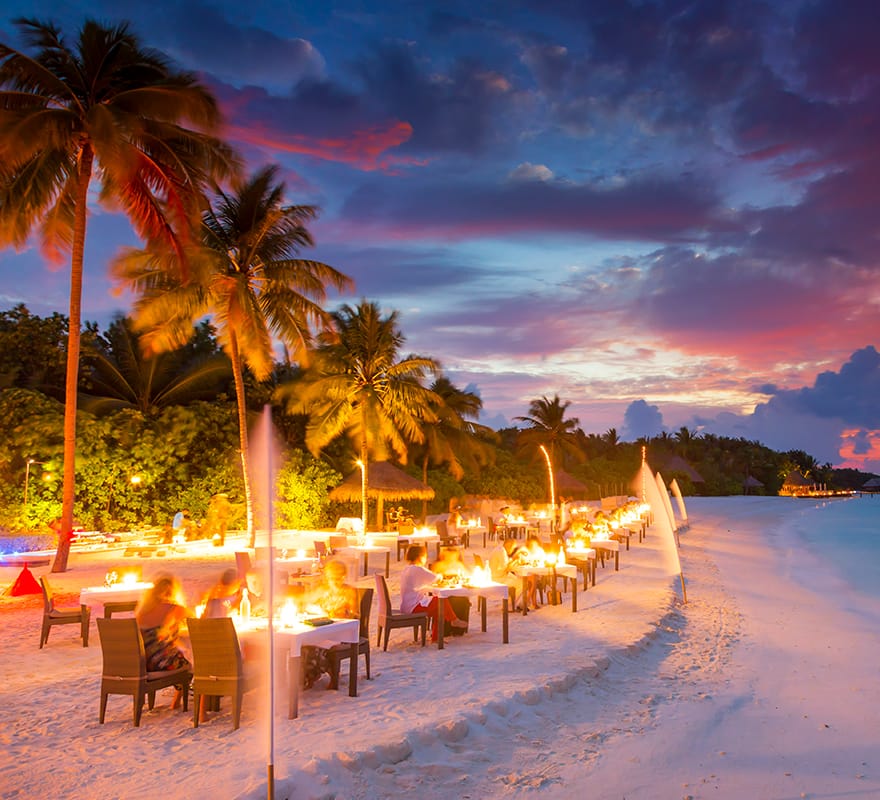 Lobster & Champagne Night
Enjoy a bountiful seafood feast, featuring Maldivian lobsters and shellfish caught off the resort's shores. The evening is complemented by free-flowing house Champagne.