Koko Grill
Dine on Japanese cuisine with a side of stars. Located on the beach, with pristine sunset views, the award-winning Koko Grill is one of the most romantic dining experiences in the Maldives.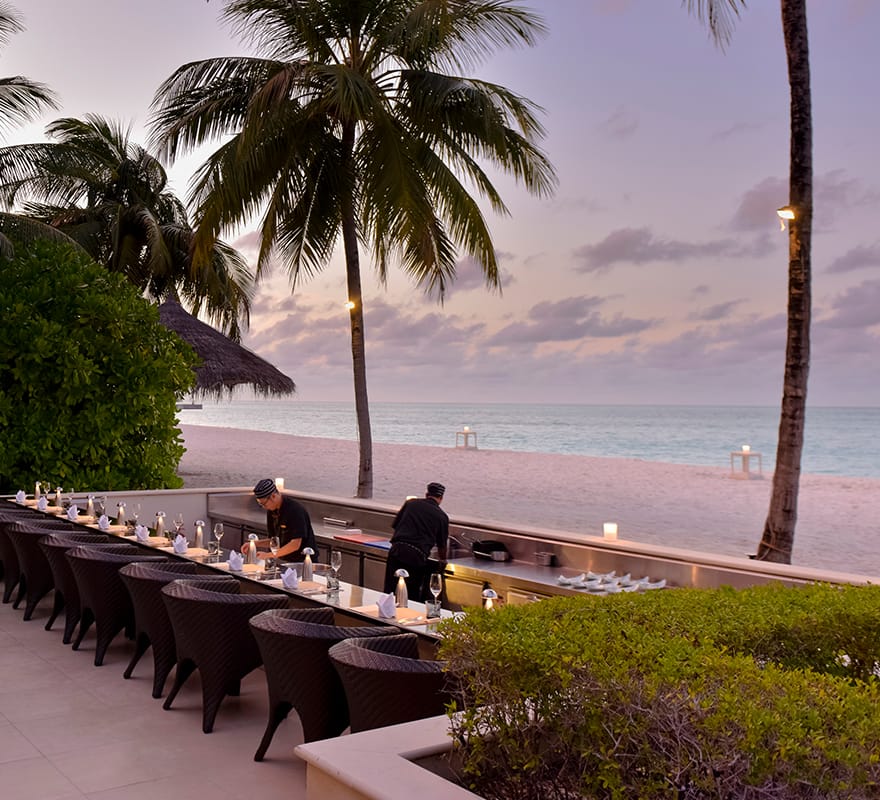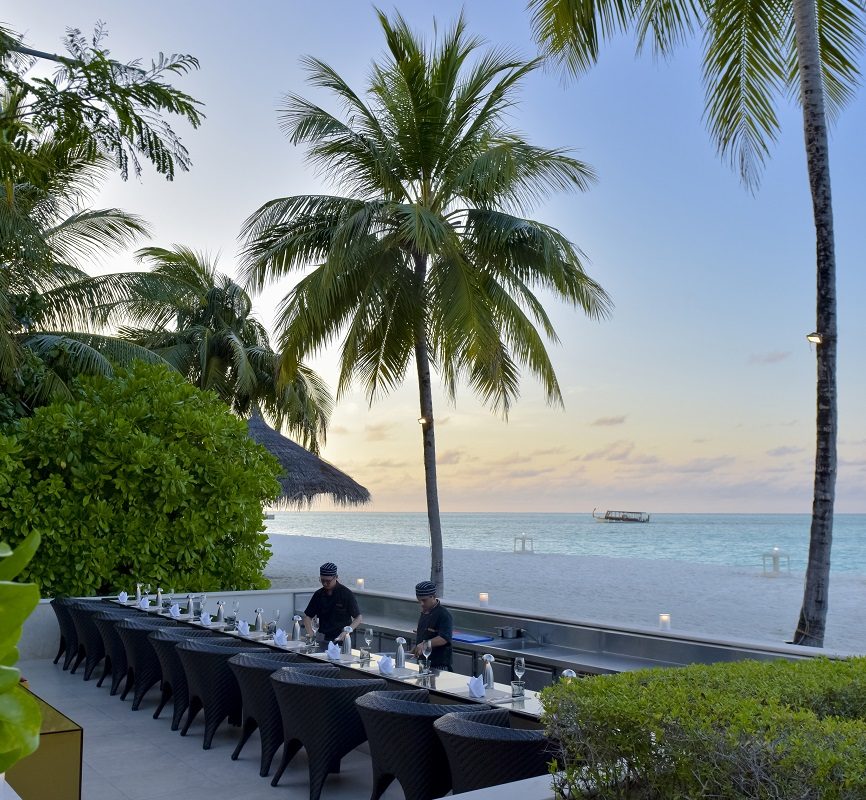 Show-stopping Cuisine
Have a ten-course Japanese menu prepared at your table, with a lively culinary performance by your expert chef. Sample sea urchin, Wagyu beef and other delicacies – with the option to include sake pairings.
Hours
Koko Grill is open only on Mondays, Wednesdays and Saturdays.
Awards
Japanese Cuisine, Continent Winner 2017
Best Food Styling & Presentation, Continent Winner 2017