Koko Grill
Dine on Japanese cuisine with a side of stars. Located on the beach, with pristine sunset views, the award-winning Koko Grill is one of the most romantic dining experiences in the Maldives.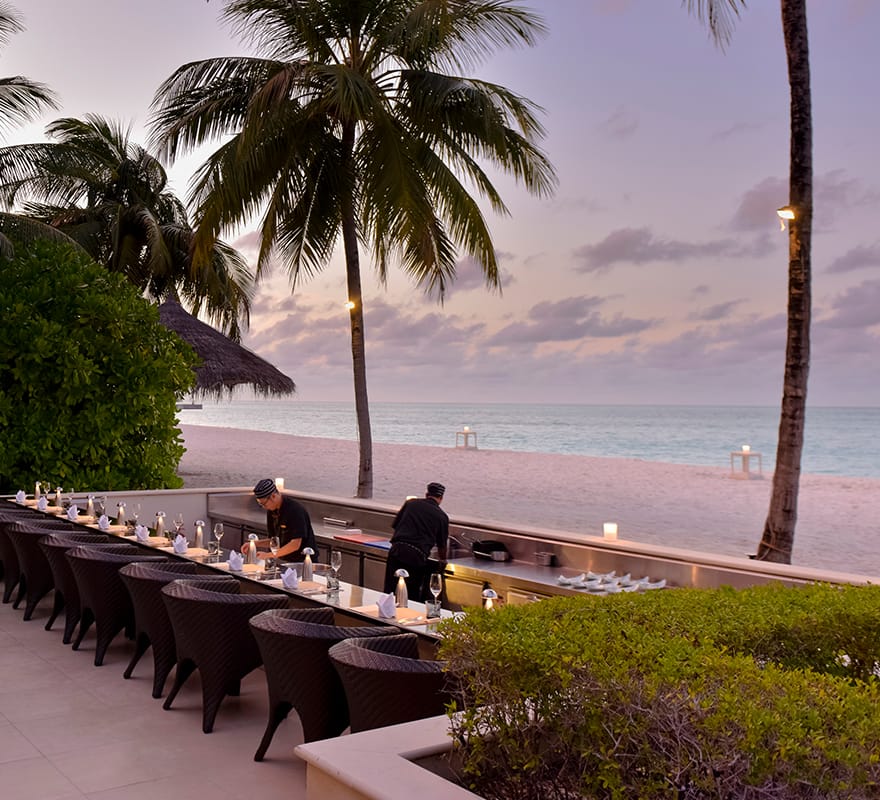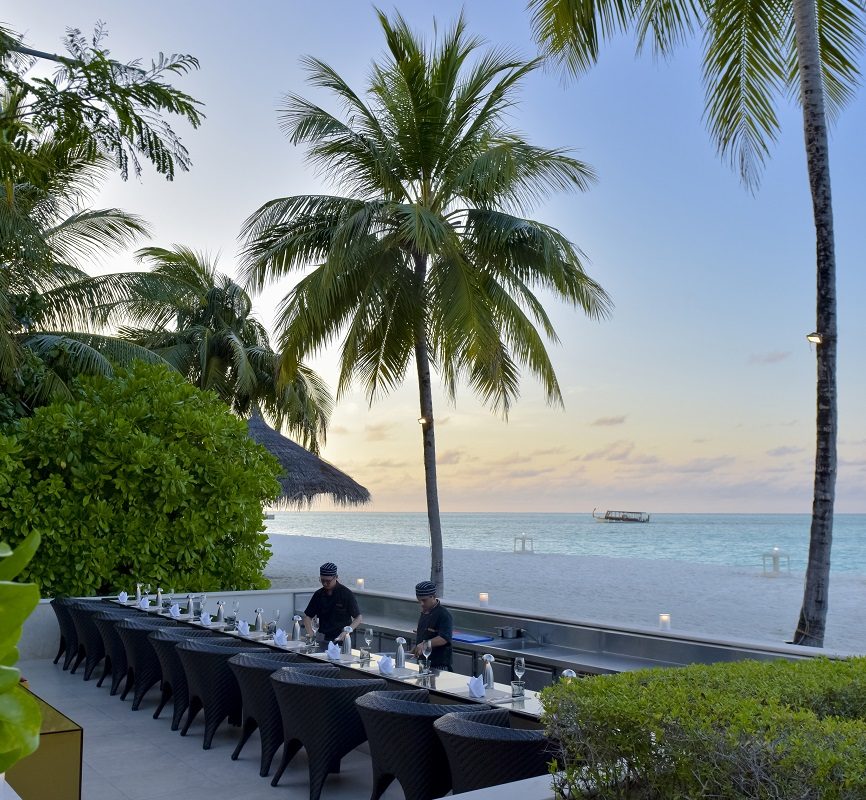 Show-stopping Cuisine
Have a Japanese menu prepared at your table, with a lively culinary performance by our expert chef. Sample the best of Japenese cuisine from Ebi Ten, Teppanyaki and other delicacies as you dine under the Maldivian sky.
Reservations
Advance booking is recommended.