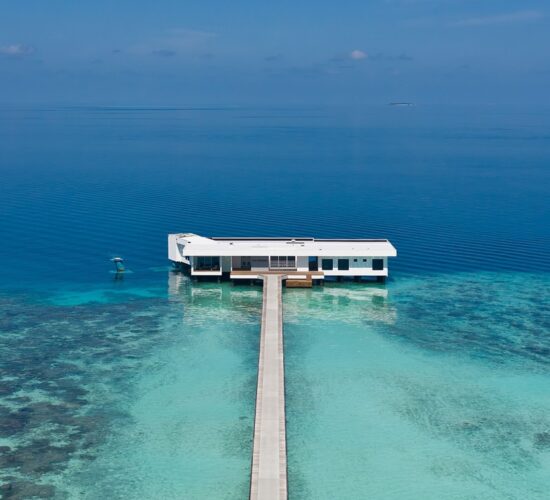 THE MURAKA
Nestled in a private area of the shimmering lagoon, THE MURAKA is a first-of-its-kind luxury residence featuring three bedrooms and integrated living, dining, and entertaining spaces. The experience is complete with 24-hour private butler service and tailored experiences.
Dive Deeper
ISLAND IDYLL
Our Maldivian playground is full of possibilities. Choose the lively Rangalifinolhu Island or the hideaway of Rangali Island.
Stay
VILLAS & SUITES
Find bliss in your island sanctuary. Discover private gardens, plunge-pools, and stairs leading into the Indian Ocean.
Escape Today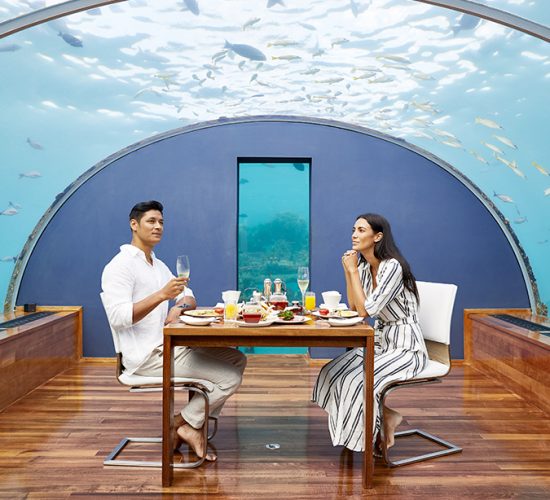 Ithaa Undersea Restaurant
Dine five meters below the surface in the world's first subaquatic eatery, and be enchanted by your graceful ocean neighbors.
Fresh Flavors
Ufaa by Jereme Leung
Ufaa means happiness. Delight in laid-back, masterful Chinese cuisine, where the mood is inspired by the island's relaxed atmosphere.
Gourmet Eats
Taste the Maldives
Go on a culinary journey, with twelve world-class restaurants and the country's first subterranean wine bar.
Luxe Dining
RESERVE YOUR SEAT
Unforgettable Travel
Escape to Rangali Island, an untouched slice of paradise. Revel in our pools, with mesmerizing Indian Ocean views.
Relax
Soothe your Soul
Holistic heaven is waiting at the Over-Water Spa. Drift into a divine blend of ancient techniques coupled with the world's best wellness treatments.
Breathe Easy
Embrace Tranquility
Perched 100 meters off the tip of the main island, your spa villa comes with a private sauna, steam room and treatment room.
Spa Retreat