يمكنك التخطيط لملاذك على الجزيرة
You can get the most out of your Maldives trip with our exclusive offers. You can save by making an advance purchase, or you can earn double points in Hilton Honors. The real fun is closer to you than you can imagine, you can plan your next adventure today.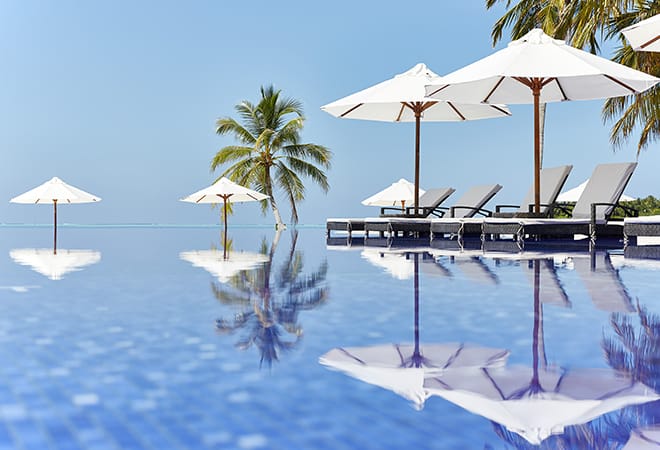 باقة النقاط المضاعفة
Earn double points without hesitation. You can double the benefit of your next trip and you can make it meaningful with this package.
الشروط والأحكام
الشروط والأحكام
Terms and Conditions The
offer is valid at participating hotels in the Hilton Honors Group. This is subject to availability. Prices do not include taxes, tips, incidentals or resort fees (if any). The cancellation and change policy differs in each hotel. Please contact each hotel to confirm its policy. Offer features are not transferable or refundable for cash and cannot be used during future stays. This offer may not be combined with any specific promotions, offers or discounts, and does not apply to groups. If you wish to make this reservation by phone, please contact our online Customer Service Center at +1 800 HONORS and view the full list of Hilton Honors reservation phone numbers. When making a reservation over the phone, please ask for the "Double Points Pack" or project code HPDPT1 / DP1.
Double Hilton Honors Points means that you will receive a reward equal to the number of base points earned during a stay. Bonus points earned according to base points are not counted as qualifying points for Elite Class. Please allow up to eight weeks from the date on which your stay is completed until points appear on your Hilton Honors account. You must be a Hilton Honors member to take advantage of this exclusive opportunity. Hilton Honors membership, earning miles and points, and redemption of points are subject to Hilton Honors terms and conditions.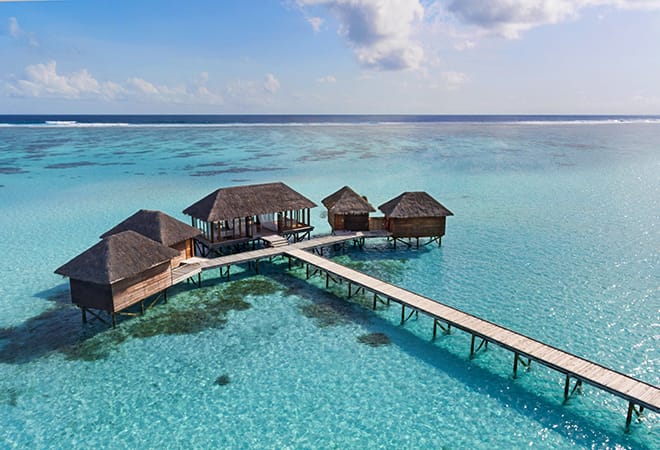 احجز مبكرًا واستمتع بالتوفير
The best opportunity ever to plan your trip. Book only 7 days in advance and save up to 20%.
الشروط والأحكام
الشروط والأحكام
Terms and Conditions Advance
Purchase / Non-Refundable Prices – Rules and restrictions, Amounts paid for reservations cannot be refunded through advance purchase / Non-Refundable prices and reservations cannot be modified. Prices are subject to availability at the participating hotels. The terms and conditions for reservations vary from hotel to hotel, and may include requirements for duration of stay, restrictions for days of the week, requirements for prepayments and dates for blocking reservations. Please inquire at the hotel at the time of booking to see if other conditions apply.
Advance purchase / non-refundable price. Full payment in advance. Online purchases must be made at least 7 (7) days before arrival. The cost of the entire stay will be deducted from the credit card immediately. Discounts on non-refundable advance purchase prices vary from hotel to hotel but generally range from five (5) to twenty (20) percent on the best available rates. Policies for changes to advance / non-refundable purchase reservations may vary. Reservations made through third-party websites may not be eligible for change or refund. No refunds will be made upon change, cancellation or non-arrival date of check-in date. Fees cannot be applied to stays, services or other goods. The availability of prices or the hotel can only be guaranteed after the full payment has been made.
Reservation reservation: Exact rates apply to exact dates / nights / stays booked. Amendments to your reservation process are not allowed (including but not limited to, changing the name or date, etc.). However, it may be permissible for reservations made in the United States, Canada, Mexico, and the Caribbean to file a request to cancel the existing advance / non-refundable reservation reservation and make a new reservation if a new advance / non-refundable purchase is made in conjunction with the request to change your previous reservation in any From the Hilton portfolio of hotels located in the United States, Canada, Mexico or the Caribbean, this is subject to availability. Upon receiving the full payment of the new reservation, Hilton will issue instructions to refund the canceled reservation amount, deducting a service fee. It may take up to four (4) weeks to process the refund and transfer it to your credit card. For stays already booked at a Waldorf Astoria, Conrad, Hilton, Embassy Suites or Double Tree hotels, a service fee of $ 50 applies, and for stays already booked at a Hilton Garden Inn, Hampton, Homewood Suites or Home Two Suites, service fee of $ 25 applies. To review the cancellation and return order, you must contact the purchase department to request a change of your reservation at (800) 263-7113 – or (972) 726-3331 at least three days before the scheduled check-in date.
المغادرة المبكرة/الإلغاء: إذا قمت بالمغادرة مبكرًا أو بالإلغاء أو لم تفِ بهذا الحجز لأي سبب، فلن يتم رد أي أرصدة أو مبالغ إليك.
تمديد إقامتك: تتطلب عمليات التمديد إجراء حجز جديد بالنسبة للتواريخ الإضافية، علمًا بأن ذلك خاضع لمدى التوافر والأسعار الجارية، ولن يتم تطبيق هذا السعر.
السعر: يشمل هذا السعر الذي حددته سعر الغرفة والضرائب المطبقة فقط، ولا يشمل أي رسوم خدمة مطبقة أو رسوم النفقات الاختيارية (على سبيل المثال لا الحصر، الإكراميات والأطعمة والمشروبات وخدمة إيقاف السيارات ورسوم الثلاجة الصغيرة وغير ذلك من النفقات الاختيارية).
Other restrictions: This price is not combined with any other special offers or promotions and is not available for groups. Commission does not apply to this price. If you do not arrive at the hotel on the scheduled arrival date, your reservation will be canceled and you will not be able to recover any funds or credits. Hilton Honors® membership, Hilton Honors® miles and points and points and points redemption are subject to Hilton Honors terms and conditions.